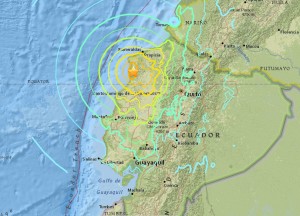 Highwater Filters will donate 5% of sales to earthquake relief until the end of April. Clean drinking water is crucial in the aftermath of earthquakes in Ecuador and Japan. We hope you will consider donating to a charity of your choice.
Charity Navigator is an excellent resource when researching where to send your donations.
One organization that we like is Waves for Water. Although they are not listed by Charity Navigator, it is because they are only 6 years old and an organization needs to be at least 7 years old to be listed.
We also offer great discounts to relief groups who are taking water filters to affected areas. Contact us for more info.
Our thoughts are with the victims and their loved ones. Thank you for caring.
photo from usgs.gov website.